Helensburgh - Glen Fruin Loop
Overview
Distance:
15 miles,
24 km
Average time to complete:
2.5 hours
Route type:
Cycling
Total elevation:
260 metres
Difficulty:
Medium
Description
Departing from the western end of the John Muir Way at Helenburgh's waterfront, this short but hilly road route rewards with views of Glen Fruin, Gare Loch and the Clyde coast.
Climb from the waterfront along quiet streets to Charles Rennie Mackintosh's famous Hill House. Leaving the town, after about 1km of cycle path, the route turns north towards Glen Fruin. Enjoy the quiet single-track road along the glen before the steep climb and twisty descent towards the coast. Heading south along the A814 (there is a marked cycle lane) brings you back into Helensburgh with its choice of cafe stops.
Terrain
This route follows the start of the John Muir Way on quiet streets and cycle path as it climbs through Helensburgh before turning onto undulating single track road through Glen Fruin. There is a steep climb at the top of the glen before a steep hairpinned descent (take care). The return along the coast is entirely flat along marked cycleway.
Getting There
BY RAIL: There are regular trains from Glasgow to Helensburgh Central and a less frequent service to Helensburgh Upper. Balloch is served by a separate line.
BY BUS: First Greater Glasgow service 1B operates between Glasgow, Balloch and Helensburgh.
BY CAR: There is some free parking available in Helensburgh and at the Hill House.
Facilities
Helensburgh has some great eateries as well as a bike shop a stone's throw from the route start for those last-minute supplies. In Balloch there's a variety of shops at Loch Lomond Shores as well as boat tours on the loch. Make the time to tour the Maid of the Loch steamship and stop for a cuppa.
For a full listing of businesses and attractions on this route, view it on the Plan Your Trip page.
Points of interest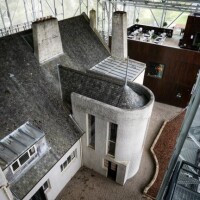 The Hill House
Managed by the National Trust for Scotland, the finest of Charles Rennie Mackintosh's domestic creations, The Hill House sits high above the Clyde, commanding fine views over the river estuary.
Visit Website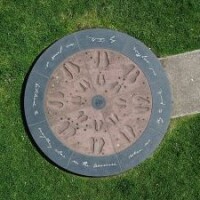 Helensburgh Waterfront
The circular sculpture and engraved bench at the entrance to Helensburgh pier mark the western end of the John Muir Way and also the start/finish of this route.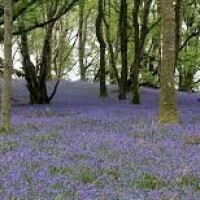 Duchess Wood Local Nature Reserve
Often known as Bluebell wood, Duchess Wood is a rich and diverse woodland with a variety of different plant and animal species.
Visit Website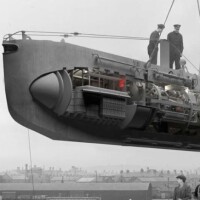 Scottish Submarine Centre
Scotland's only submarine museum has a Stickleback sub on show & audio/visual displays.
Visit Website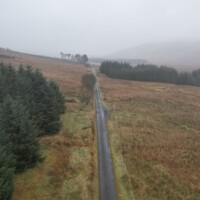 Glen Fruin
A quiet single track road follows the meandering Fruin Water in this picturesque glen just north of Helensburgh.
56.003174, -4.736474
https://johnmuirway.org/assets/routes/CyclingDayTripRoutes/bbd2c7e686/23-helensburgh_glen_fruin_loop.txt