Helensburgh Highlandman's Hike
Overview
Distance:
6.5 miles,
10.4 km
Average time to complete:
2.5 hours
Route type:
Walking
Total elevation:
172 metres
Difficulty:
Medium
Description
This short walk is a great way to explore the immediate surroundings of Helensburgh initially along the John Muir Way before joining local footpaths to Rhu.
Starting and finishing at the John Muir Way's western terminus, explore Helensburgh's waterfront and Colquhoun Square before ascending along quiet streets towards the famous Hill House.
Turning left along the footpath out of the Hill House car park, you'll follow a wooded path until the junction with the old 'Highlandman's Road' track. This descends towards Rhu and Pier Road brings you to the coast at the marina. From there it's a flat stroll along the coast back to Helensburgh along the promenade, where you can take in the views across the Firth of Clyde.
Use the map above to view the route in detail and navigate from a mobile device using the location icon to track your progress.
Terrain
This route uses a mixture of pavements, unsealed footpaths and forestry track. The footpath along the northern part of the loop can be rutted with roots so take care. Although it's a relatively short loop, we've graded it 'medium' due to the hill up to the Hill House and a moderately steep descent down Highlandman's Road to Rhu. The return along the coast is entirely flat.
Getting There
BY RAIL: There are regular trains from Glasgow to Helensburgh Central and a less frequent service to Helensburgh Upper.
BY BUS: First Greater Glasgow service 1B operates between Glasgow, Balloch and Helensburgh.
BY CAR: There is free parking at the far end of Helensburgh Pier.
Facilities
Helensburgh has some great eateries as well as a rich variety of shops to browse. It's well worth building in time to look around the Hill House and take in the views from its protective 'box' as you leave town. You'll also find a few pit stop opportunities at the coast in Rhu.
For a full listing of businesses and attractions on this route, view it on the Plan Your Trip page.
Points of interest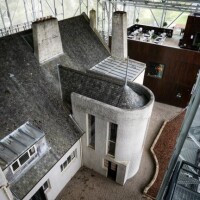 The Hill House
Managed by the National Trust for Scotland, the finest of Charles Rennie Mackintosh's domestic creations, The Hill House sits high above the Clyde, commanding fine views over the river estuary.
Visit Website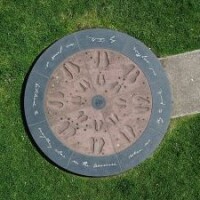 Helensburgh Waterfront
The circular sculpture and engraved bench at the entrance to Helensburgh pier mark the western end of the John Muir Way and also the start/finish of this route.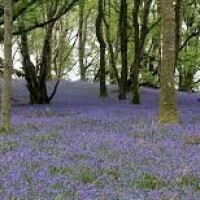 Duchess Wood Local Nature Reserve
Often known as Bluebell wood, Duchess Wood is a rich and diverse woodland with a variety of different plant and animal species.
Visit Website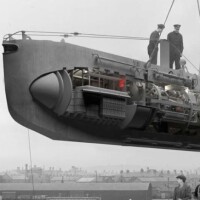 Scottish Submarine Centre
Scotland's only submarine museum has a Stickleback sub on show & audio/visual displays.
Visit Website
56.023959,-4.745955
https://johnmuirway.org/assets/routes/DayTrips/49b122aafa/2-Helensburgh-Rhu-short-walk-test-v3.txt