Collect your printed certificate when you finish or fill out the form below and we'll email it to you, simple!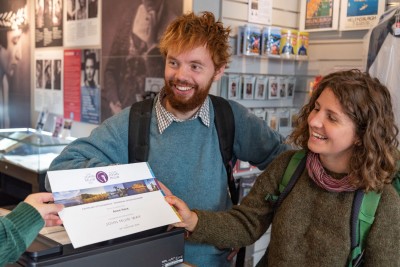 So you've completed the coast to coast route - well done! Make sure you claim your free completer certificate to mark your achievement. Free printed certificates can be claimed at both ends of the route, at:
If you missed the chance to pick up a certificate when you finished the route, or completed it in sections and finished elsewhere, don't worry - we can send you a free personalised e-certificate, straight to your inbox. Simply complete the form below, providing your name and email address. We'd also really appreciate you taking a few moments to answer the other brief questions, which give us valuable feedback on your experience.
Claim your free John Muir Way Completer E-certificate:
We hope you enjoyed your experience on the John Muir Way.
If you'd like to give a little something back to help others enjoy it in the future, why not make a donation? Even a small amount will help!